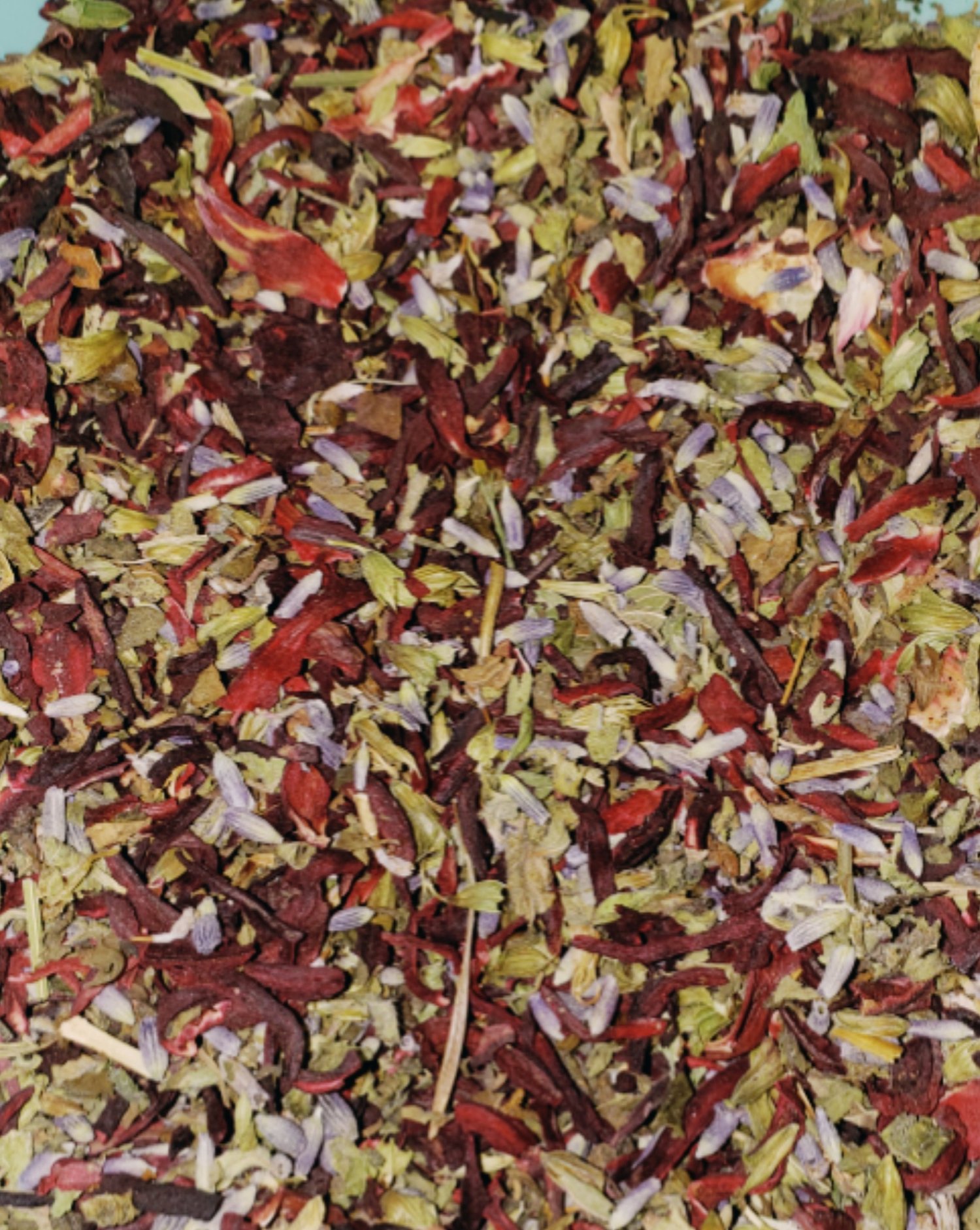 Calm Flower Tea
This organic tea blend will provide a naturally calming effect for an evening of relaxation. Perfect for a cup of wind down tea!
Here are some of its benefits:
-Full of antioxidants
-may reduce anxiety
-skin healthy
-may improve sleep
-may help digestion
-may lower blood sugar levels
How to use: Add 2 tsp of this tea blend to 6 oz. of warm to mildly hot water(be sure to not add herbs to boiling hot water because it could burn off the nutrients of the herbs). Let steep for at least 15 minutes. But this tea could be steeped for up to 4 hours if you prefer. Add agave, honey, sugar or drink it as is!
Ingredients: *Hibiscus flowers,* lavender buds, *peppermint, *Lemonbalm.
*= Organic
Caffeine Free
Disclaimer: This product should not be taken by anyone who is pregnant or nursing. This product should not be taken with sedatives or high blood pressure medication. Consult with your health care provider before use if you are on medication or have any health issues.